Camarillo Child Custody and Visitation Attorneys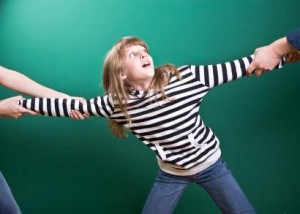 Our attorneys have substantial experience representing clients in child custody and visitation matters. We appear in Ventura County Superior Court on child custody matters on a weekly basis. We understand that child custody issues are stressful, making it even more important to retain an attorney to guide you through the process. In general, custody cases proceed by filing a request for the order you want along with supporting documentation, going to mediation, then having a court hearing to determine which custodial arrangement is in the best interest of the child.
There are many factors a court must consider when making a custody determination. We help you develop these factors in your moving papers, written declarations, and testimony to improve the impression made on both the mediator and the Judge. Some of these factors we develop include:
History of parental involvement;
History of domestic violence;
Parental alienation;
Use of alcohol and controlled substances;
Child's preference;
Sibling contact;
Living Arrangements;
And more…
You may also find some of the following blog articles helpful:
If you would like to schedule a free child custody consultation please give us a call at (805) 482-1170.